Organizational Consulting and Execution
Recruitment strategies
Succession Planning
Workforce Management
Organizational Structure
On-boarding Strategies
Retention
Training
Career Development
Performance
Management
Team Building
Organizational Development (OD) and Learning
Values and Guiding Behaviors
Vision and Mission
Change Management
Culture Shaping
Staff and Leadership Coaching
Staff and Leadership Development
Employee Engagement & Inclusion
Rewards and Recognition
Employee Communication
Employee Relations & Compliance
Policy Development
Employee Handbook
Employee Investigations
I9 Reviews
Management of Independent Contractors
ACA and Benefits administration
FLSA and Wage and Hour
Federal Contracting
Affirmative Action
Drug Free Workplace
OSHA
Leave Management
FMLA, ADA, WC, etc.
Testimonials and Recommendations
Steve Panowyk
Financial Well-Being Coach, Retirement & Legacy Tax Strategist January 19, 2022 Magy was Steve's client
Scott Harvey-Lewis
PEVP of Engineering // Integrator // Harmoniously uniting all business functions August 25, 2021, Scott worked with Magy on the same team
Armando Llechu
Chief Officer Hospital Operations & Women's and Children's Services at Lee Health January 25, 2021, Armando was an senior executive but didn't manage Magy directly
Get a Complimentary Preliminary Consultation
Guidelines/Disclaimer: The following are only perspectives and not factual. This section is intended to provide thought-provoking ideas and brainstorming. Please make factually supported statements only and "ALWAYS BE MINDFUL AND RESPECTFUL". If a statement is made that can not be supported by facts or can be perceived as offensive it will be removed.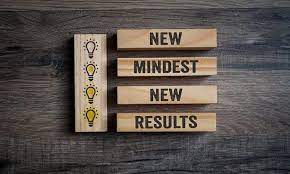 It is said that in order to grow, "It takes constant reinvention to make sure our efforts, career paths,...