HR Regulations and Compliance
Audited independent contractors to ensure IRS and FLSA compliance. 
Educated organization on proper use of independent contractors and regulatory compliance. 
Provided guidnace on use of Exemption/Non-excemption vs inappropriate pay practices and salary dedcutions. 
Educated organization on the understanding of Exempt vs non-exempt.
Exapanded employee categories to meet the Affordable HealthCare Act compliance (ACA) to allow for a flexible and contingent workforce. 
Drafted multiple employee handbooks to meet needs for Federal Contracting, Healthcare, Engineering, Manufacturing, Management Investment, Emergency Management. 
Closed close to 30 investigations in one month and developed a standardized step by step process easy to follow. 
Federal Labor Standard Act (FLSA) Exempt or Non-Exempt?
Affordable Health Care Act (ACA)
Benefits and Impacts on Employee Category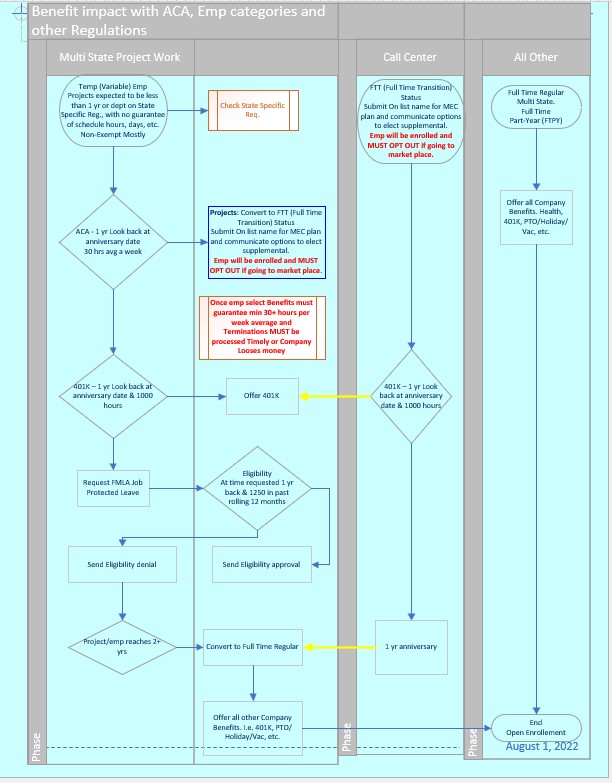 Employee Investigations Simplified